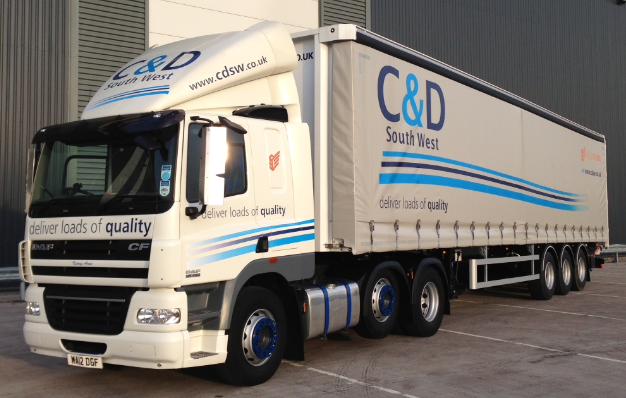 Many people would like to be a lorry driver but are concerned that when they pass their test, they wont get a job because they have no lorry driving experience. Let us take that worry from you because we have linked up with logistics companies who are very keen to take on new drivers. All they are after is someone who wants a career in transport, is dedicated and customer focussed.
A prime example of how this works is with C&D South West which is a Haulage Company based at Chard, Somerset. We also run a similar scheme with Gregory Distribution. Please visit our dedicated website LorryTraining.co.uk for more information about this scheme.
C&D South West
Whether you are new to the industry, have been driving vans or even have your Class 'C' lorry licence and want to drive articulated lorries, C&D South West want to employ you.
How does it work?
Arrange for an informal interview by contacting Tony Torsiello at Trans Plant Mastertrain on 01392 426242 or email tonytorsiello@transplantltd.co.uk.
After the interview, we will help you apply for your provisional licence, and arrange all theory and practical driving tests. (We can also support you with financial options if required.)
We then arrange for your job interview and driving assessment.
The driving jobs and C&D South West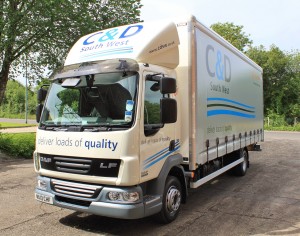 The job interview is for a full time permanent position. The work involves driving modern lorries delivering and collecting pallets in Devon, Dorset, Somerset and sometimes further afield. You would normally start between 6.30 and 8.30 in the morning and finishing between 4.30 and 7.30 in the evening. You need to be hard working, flexible, able to work unsupervised and use your initiative. Above all you need to be customer focussed and enjoy working as part of a team.
The jobs are permanent (following a six month trial period). Working a 48 hour per week you can earn up to £10 per hour depending on performance. This equates to an annual salary of approximately up to £25,000 and 28 days paid holiday.
C&D South West is an RHA member established in the West Country for over 40 years known for offering a quality service by a family owned company who put people first.