Car and Trailer Training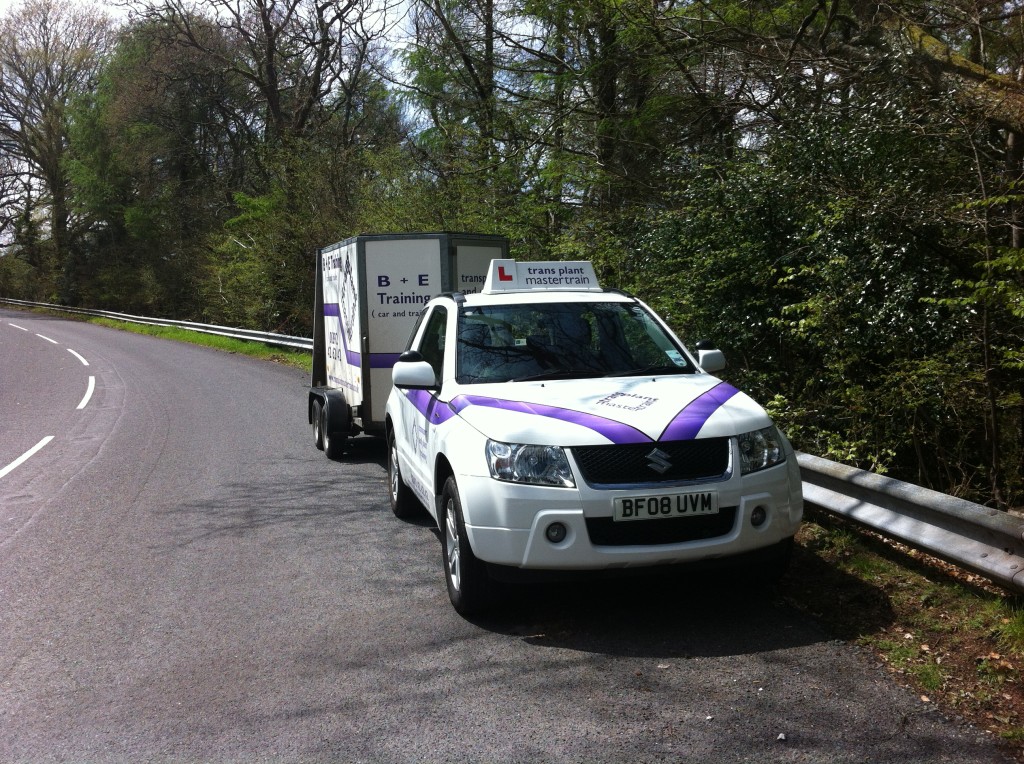 Our training centre in Exeter is perfectly set up to provide you with a great opportunity to pass your car and trailer (B+E) driving test. With our off-road training area and professional experienced staff we are recognised as the leading provider in the south-west giving candidates the best opportunity to pass your test the first time. Not only are we situated just a few blocks away from the DVSA test centre we also provide you with a vast flat tarmac off-road area on-site for you to practise reversing, coupling/uncoupling and other aspects of the training on-site. That means you do not waste any time travelling away from test routes. You are also invited to come in early (free of charge) to practise if you wish because we live on our excellent first time pass rate.
Car and trailer training course duration
The duration of most car and trailer training courses is three days with the test at the end of the third day. We offer a free assessment drive which gives you the opportunity to meet our professional team, see the fantastic facilities on offer and if preferred, adjust the training time to suit your ability.
To book a car and trailer training course, a free assessment drive or for further information please call us on 01392  42 62 42 or email info@transplanttraining.com
Do I need car and trailer training?
Category B (Car) allows you to drive a vehicle with up to 8 passenger seats or a goods vehicle up to 3.5 tonnes.
Category B (Car) entitles you to tow a trailer providing the combined weight of the car & trailer does not exceed 3500kgs or if the towing vehicle has a Maximum Authorised Mass (MAM)of 3500kgs the trailer must not exceed 750kgs.
But our caravan/trailer weighs more than 750kgs. Can I still tow? Yes, but this is where you need to find the maximum towing capacity of your vehicle and its Unladen Weight (ULW). The rules say that a trailer more than 750kgs can be towed providing the trailer's maximum weight does not exceed the ULW of the towing vehicle and that the total combined vehicle and trailer does not exceed 3.5 tonnes.
If your combination goes over 3.5 tonnes the driver will need Category B+E. With B+E endorsed on your licence, your vehicle and trailer can be over 3.5 tonnes.