Free Training for Job Seekers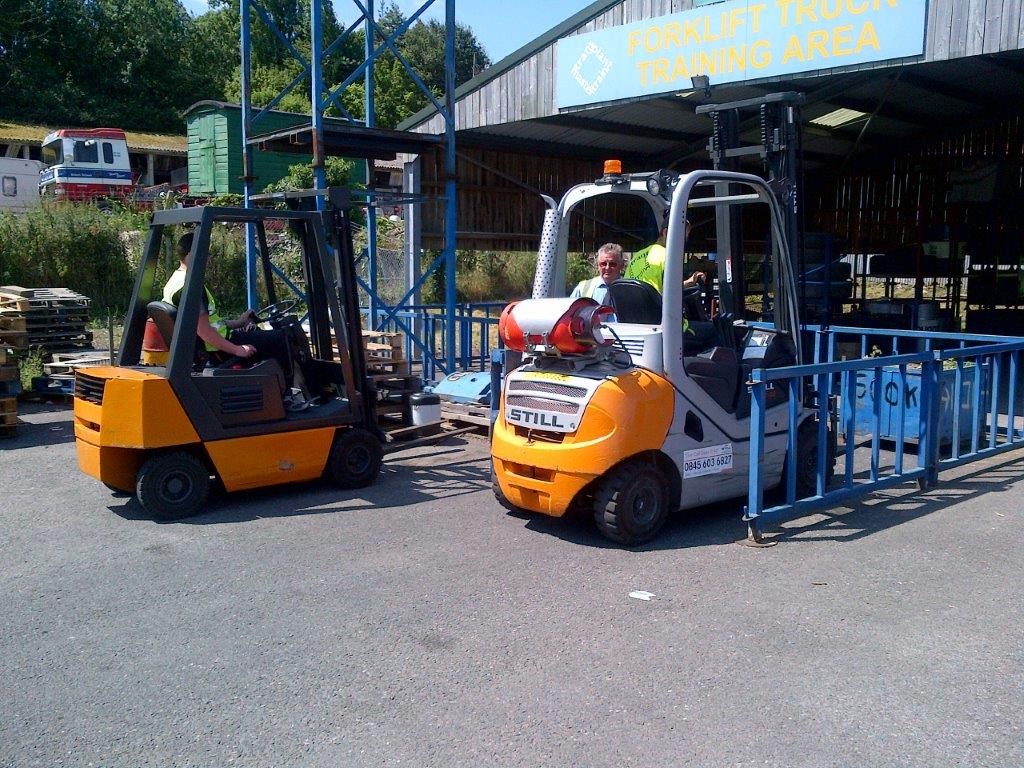 Returning to work after a period of unemployment can be daunting and some of your skills may be in need of a boost.
At trans plant mastertrain, we believe in helping unemployed individuals get back to work, this is why we work in partnership with LEARN DIRECT, a national training provider to offer fully/partially funded training so each individual can obtain nationally recognised qualifications, this will help ensure they have the best opportunity to get a permanent position.
The funded courses which are available include:
ITSSAR Counter Balance Forklift Truck Training
Construction Site Health and Safety Operative Card (CSCS)
JAUPT Driver CPC Training
Qualsafe First Aid Certificates
Who can apply?
These training courses are for anyone who is currently unemployed and looking to get back into work. However, there are a couple of stipulations, you need to be claiming one of the following:
Must be 19+ years old
Must have lived in EEA/UK for past 3 years to complete courses.
Must be in receipt of Means Tested Benefits for all courses (except Maths & English)
Must have proof of benefit
Must have Identification
(Passport/driving licence/birth certificate or utility bill – please ask for a full list of accepted ID types)
For all courses, a client cannot hold a qualification at the same level (or above) in the same area.
So what's involved?
The first step is to carry out a First Induction Appointment, this is where we will work together to ascertain which course would suit you best, and determine the appropriate level for your requirements.
Secondly, after that we will advise of the available dates, and contents of your chosen course, this will include any additional support you may require. We will then advise you of any further Appointments required.
Next, after you have completed the course we will advise you of the different training options which are available, such as Counter Balance Forklift, CSCS, First Aid, Driver CPC, so you can undertake the relevant training. Once this is completed you will receive the relevant certificates so you can update your CV.
Finally, once all of this is completed we will advise you of any further courses you may be eligible to apply for, or we will put you in touch with some employers/agencies that we work with to help find some suitable employment for you.
We are able to offer full support, advice and guidance throughout the process.
What are the courses?
We offer various different educational and employability related courses, all of which are designed to help improve your personal skills.
These courses are:
Employability Modules/Job Search Success
Digital Skills
Personal & Social Skills (Confidence & Motivation)
Customer Service
English & Mathematics Levels EL3, 1 & 2
ITQ Level 1&2 (ECDL)
Health and Social Care Level 1
Retail Level 1
Warehousing Level 2
Hospitality Level 2
How do i get in touch?
You can contact us direct on (01392) 426242 or follow the this link to find your local Learn Direct Centre.
Candidate Feedback
'I found your details on line and was encouraged by the response to my call. I got an interview for a job you helpfully provided me with. I passed my Forklift licence with you and I am now working. Thank you all.' – Alex Whattam of Exeter
'Excellent all round.  No need to improve a thing.  Very enjoyable!' – Dave Taylor
"Very inspiring.  Made me realise how skilled I really was.  Fantastic course.  Excellent tutor.  I would recommend this course very highly" – Paul Reddin
"Great tutors, fun, entertaining, professional, fair" – Gary Gallimore
"Brilliant, if I could do the course again I would" – Jamie Hooper
This course is conducted by highly experienced, professional, dedicated trainers. We focus on what will improve your employment prospects and make it fun.
For more information contact us to book an appointment to discuss the course and select the additional training that interests you.
Worried about travel expenses to our centre in Exeter?  Speak to your Job Centre and they may pay the travel costs for you.
Interested? 
Contact Sally or Joe at Trans Plant Mastertrain on 01392  42 62 42 to arrange for an informal interview to make sure this course suits you.